For Reservations
Call: 817-831-9100
Or Book Online


"A real little jewel!
The room was very clean and the staff was pleasant."

- CanadianVisitor
Fort Worth Convention Center Special



$54.99 - 1 King Bed
$59.99 - 2 Double Beds
$99.99 - 1 King with Jacuzzi
The Fort Worth Convention Center hosts events year-round, including sports, musical performances, trade shows and conventions, and other top-flight entertainment. The facility spans 14 blocks downtown, and is located within walking distance of downtown restaurants, shops, and entertainment venues. A $75 million renovation and expansion was completed in 2003, making this facility one of the finest of its kind in the Southwest. Check the website for upcoming events.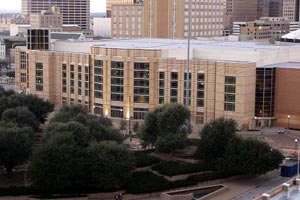 Multiple Nights Discount Available
Deluxe room with Micro/Fridge
Complimentary bottle of champagne with Jacuzzi room
Call us @ 817-831-9100 and mention Fort Worth Convention Center Special for reservations!!!
* Subject to availability. Rates are subject to change without notice
* Not available with any other offer
* 2-day cancellation policy
* Only available by contacting the hotel directly

Specials & Packages: