For Reservations
Call: 817-831-9100
Or Book Online


"A real little jewel!
The room was very clean and the staff was pleasant."

- CanadianVisitor
Stockyards Special
Listed on the National Register of Historic Places, the Fort Worth Stockyards' National Historic District is a great place to celebrate the romance and mystique of the American West. The Fort Worth Stockyards' National Historic District covers 125 acres — 15 square blocks of tradition, nightlife, and family fun. You can take in a thrilling rodeo. See the world's only daily cattle drive. Hear live country stars. Sip a cold brew in an authentic saloon. Two-step the night away. Shop for authentic cowboy gear. And dine on satisfying Texas-style cuisine. If you like, you can even take a guided tour of the entire area.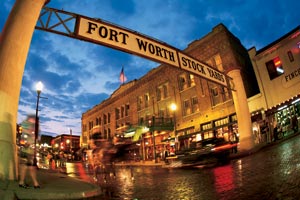 This package Includes:
Deluxe Accomodations:
- $55.99 - King
- $65.99 - 2 Double Beds - $99.99 - Jacuzzi Suite
Complimentary bottle of Champagne with Jacuzzi Suite
Early Check-in (based on availability)
Call us @ 817-831-9100 to book this special!!!
* Subject to availability. Rates are subject to change without notice.
Specials & Packages: